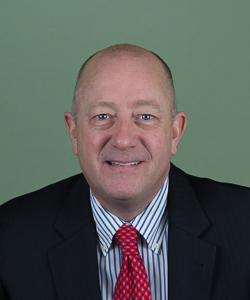 Dave joined PG Calc in 2013, bringing more than 20 years of consultative sales and relationship-building experience.  For over two decades, Dave specialized in emerging technologies for women's imaging, and as a result, cultivated a unique capability in non-traditional sales and a solid appreciation for the unique relationships that develop as a result.
At PG Calc, Dave manages every aspect of PG Calc's Sales function, from partnering with gift planners to structure new programs to introducing next steps to grow more sophisticated programs.  In this capacity, Dave is in the enviable position of interacting with everyone at PG Calc.
Dave lives in Metro West Boston with his wife Lisa. His two children are now both away at college leaving Dave to care for all of the animals, both domestic and exotic that they have collected over the years. Some of which come to the office with him.