Services
Completed proposals or completed gift agreements can be emailed or faxed to you within one business day.
Gift Calculation Service
Need a gift annuity proposal or gift annuity agreement? We can do it for you!
How Can We Help You?
PG Calc can help your donors readily understand what type of planned gift makes the most sense for them. Learn about PG Calc Gift Illustration services.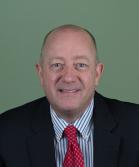 Director of Sales
Contact Dave Wolfe:
888-497-4970
•
E-mail