Extend Your Reach Digitally
E-Newsletters
Every e-newsletter has a distinct theme focused around a donor story, which is then paired with relevant planned giving articles. They are customized to the look and feel of the charity, and design best practices are applied to achieve objectives. 
Single Issue Emails
Several times per year you may want to send your donors email on a particular topic. Planned giving email directing donors to your website is great awareness building and will update donors about new issues in planned giving.  We create the design, layout, and content made to order (HTML) in your brand.
Direct Mail Follow-up
Direct mail is still a trusted and reliable tool in a marketing strategy. However, many planned giving marketers are incorporating an integrated approach by using email to support all direct mail campaigns. The email can reference the message you provided in the direct mail piece, provide additional follow-up information, and include a link to a landing page. 
Email Features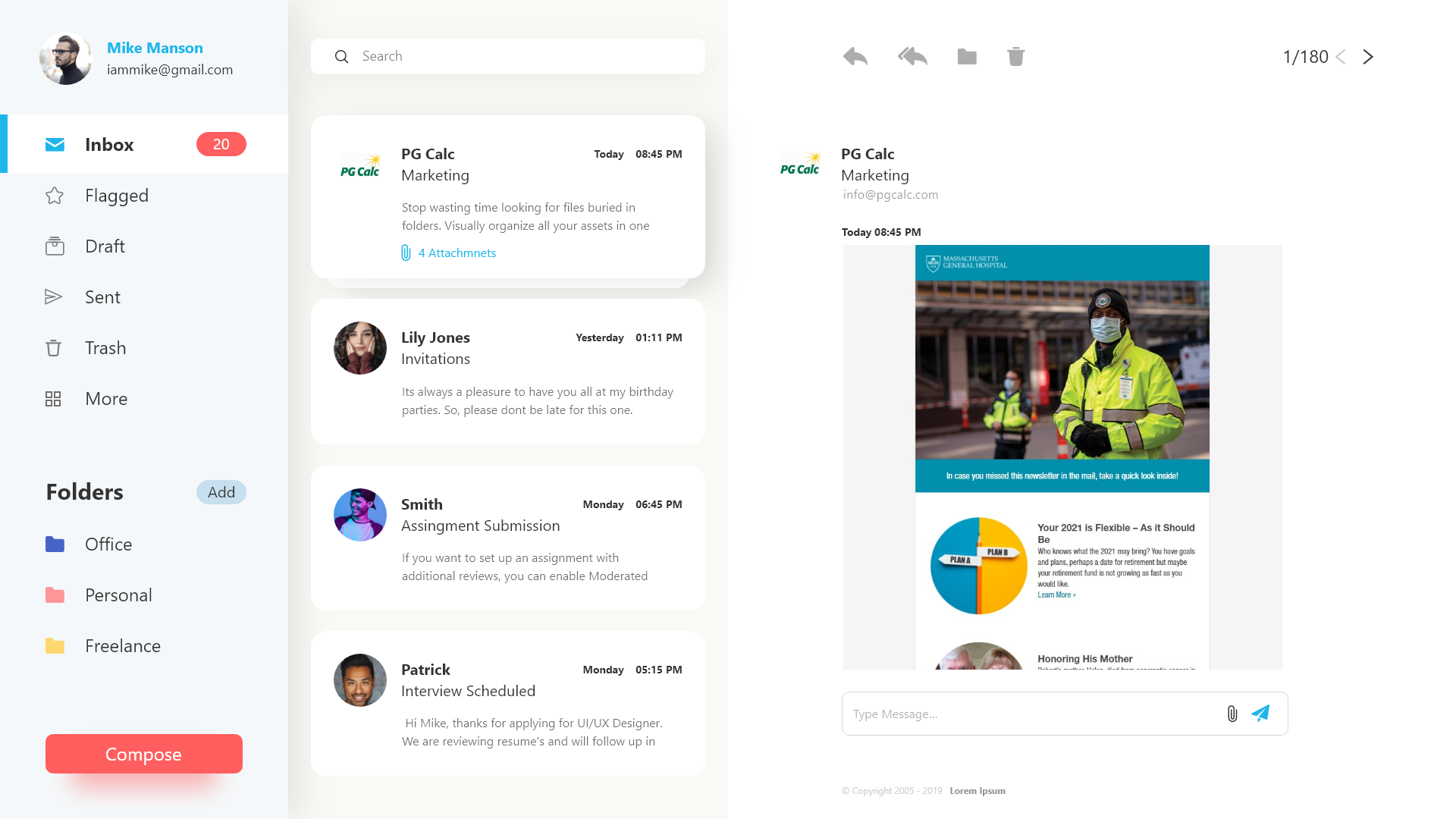 Personal.
Targeted.
Trust Building.
Cost Effective.
Measurable.
Educational.
What It's Like to Work With Us
We collaborate with you to create a custom digital email strategy that best achieves your marketing objectives. We spend the extra time to make each piece eyecatching and relevant because we've found that's what works. Your emails and eNewsletters will be well-written, personal, and a benefit to your donors, building relationships faster and cheaper than anything else.    
Collaboration
To get started, we discuss the strategic goals and objectives of the email campaign. This includes format, theme and scheduling.
Design and Review
We'll create the design, layout and content with relevant landing pages and an agreed upon call to action. After our testing process, you step in for review and any necessary revision. 
What Our Clients Say

​
"PG Calc's Marketing Services Team provides us essential expertise and peace of mind knowing that our website is up-to-date and content-rich, and our marketing pieces are spot-on in content, style, and effectiveness. Members of the PG Calc team are force-multipliers for our planned giving program's success thanks to their wealth of experience and knowledge. Most of all, the PG Calc Team is great to work with, always available for help, and super-responsive to our needs."